Today I'm launching a new line: traditional raised panel smart/formal belts.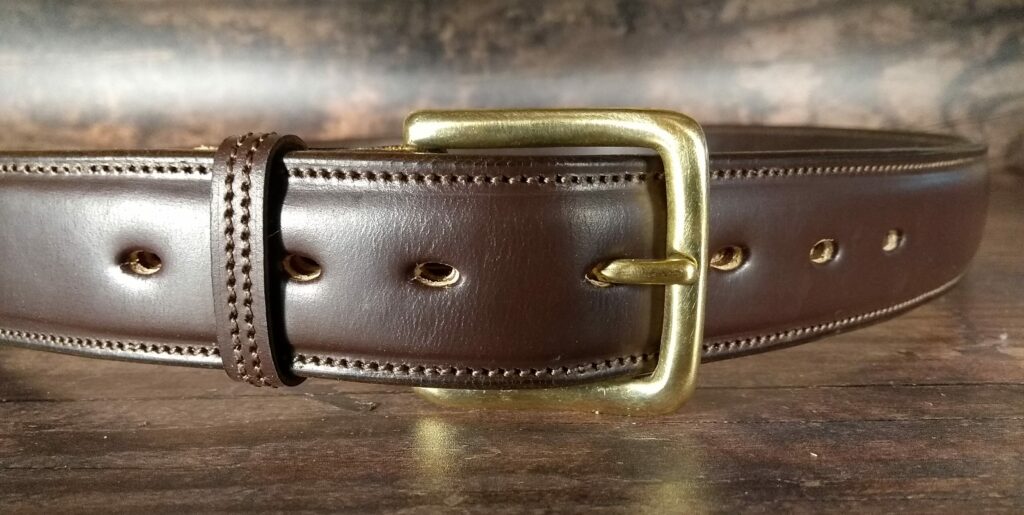 Handmade from English bridle leather by me in my small workshop near London. A chunky feel without a clunky look. 100% leather throughout with hand polished and series edges. All hardware is solid brass for strength.
Available in 25mm/1″ and 38mm/1.5″ widths, 5x sizes and 2x colours: a deep, true black and a mid-brown with red highlights.
1″ narrow belts: https://www.etsy.com/uk/listing/721773293/handmade-traditional-english-leather
1.5″ wider belts: https://www.etsy.com/uk/listing/721769831/handmade-traditional-english-leather